Osteopathy at Body Back-Up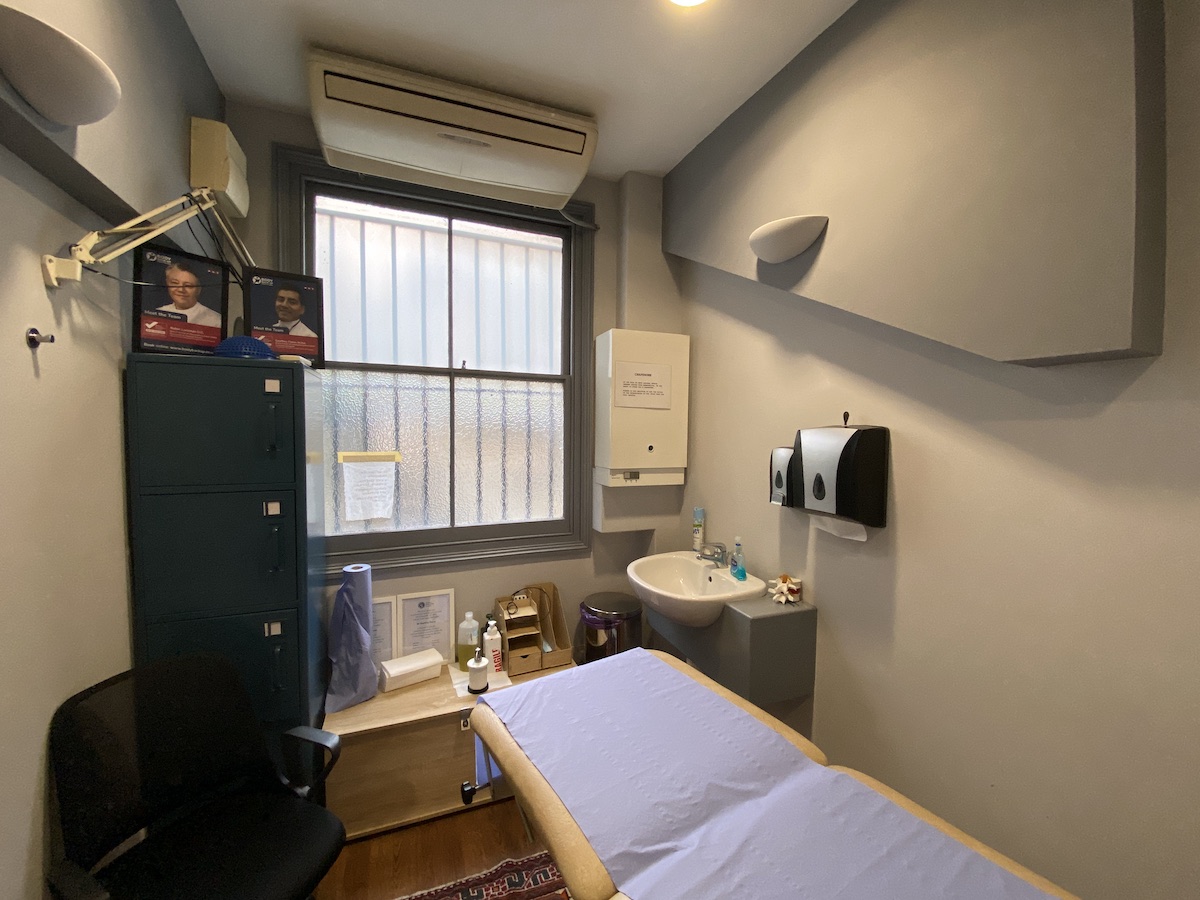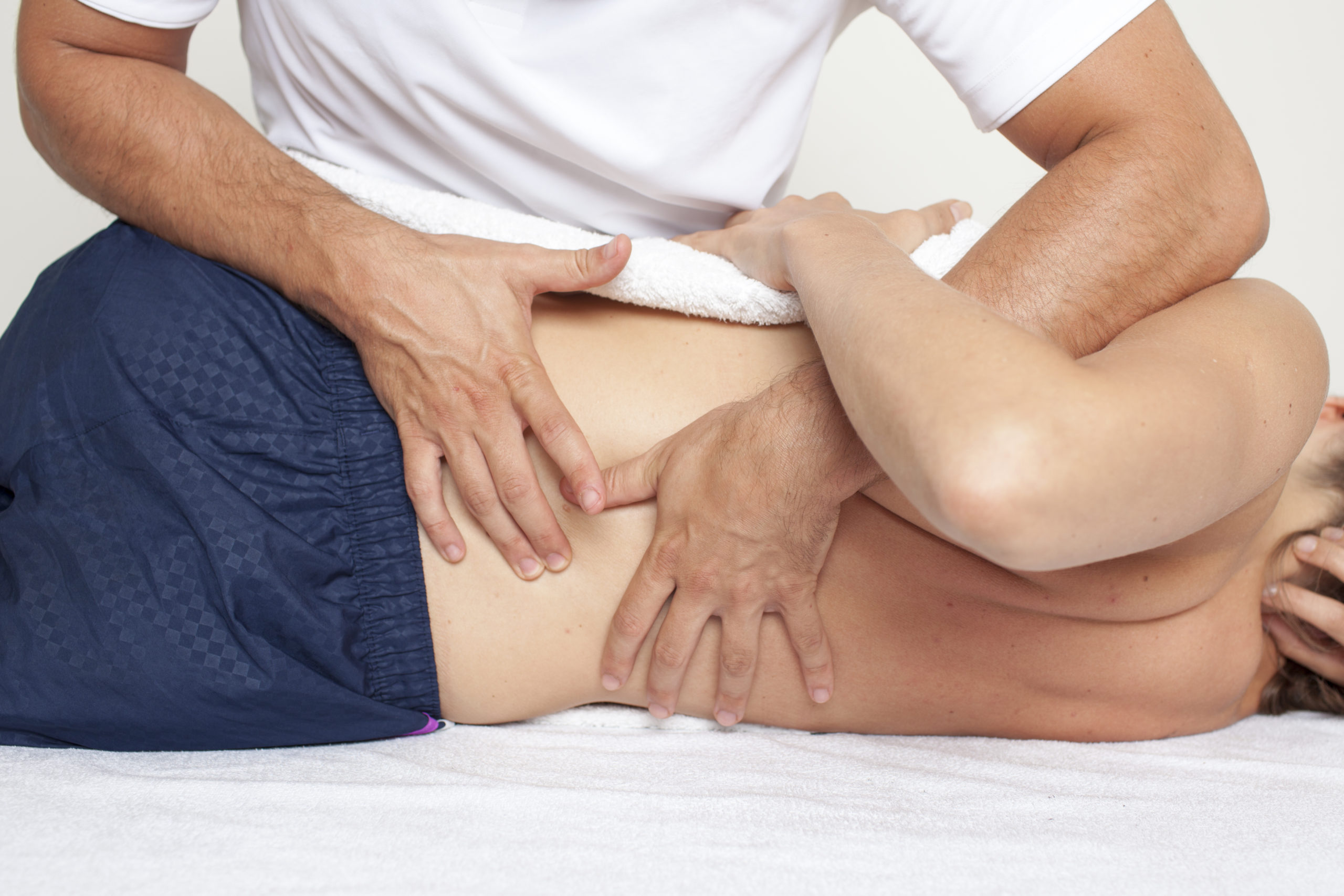 Osteopathy is a manual hands on therapy that works primarily by manipulating the joints and muscles in the body to both prevent and treat problems. 
All osteopaths complete a minimum 4-year degree course and are regulated in the UK by the General Osteopathic Council. Osteopaths are First Contact Practitioners and an Allied Health Profession. Many osteopaths also work in musculoskeletal departments of the NHS.
Osteopaths view the body as a whole and treat not where it hurts but why it hurts. Pain in one area of the body may often be a symptom of tension or misalignment elsewhere, possibly as a compensatory reaction to injury, or to lifestyle issues such as driving position or workstation setup.
What Can Osteopathy Treat?
Osteopathy can treat or help with any condition which has its roots in musculoskeletal causes. We treat problems like back pain and neck aches, joint pains such as hip, knee or ankle pain, sports injuries and chronic conditions such as sciatica and scoliosis. We are also able to treat certain other conditions, such as digestion problems and certain types of headache and migraine.
This isn't an exhaustive list of what we can treat but designed as a guide. For more information feel free to contact us.
Arthritic pain
Back pain
Circulatory problems
Cramp
Digestion problems
Fibromyalgia
Frozen shoulder & shoulder pain
Elbow pain & tennis elbow
Tension headaches
Joint pains including hip and knee pain from osteoarthritis
General aches and pains
Lumbago
Migraine prevention
Sport injuries
Muscle spasms
Neuralgia
Tension and inability to relax
Rheumatic pain
Sciatica
Neck pain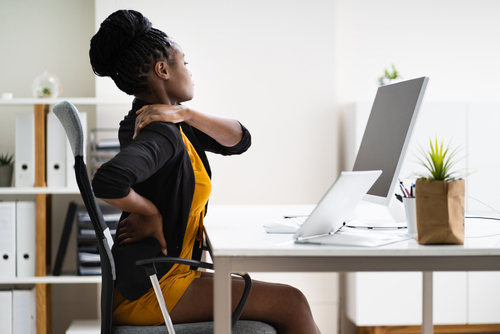 Book Now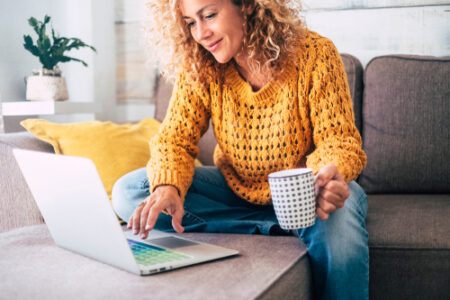 You can make an appointment quickly and easily using our online booking system for our London NW3 and Maidenhead clinics. It's simple to find an appointment that suits you and pay online, and you'll receive confirmation of your appointment by email. We also offer online video consultations.
Join Our Mailing List for
£10 Off Your First Appointment
Join our mailing list to receive our latest tips and advice on staying healthy throughout the year. Sign up now and you'll receive a £10 discount on your first appointment at Body Back-Up, that you can redeem immediately.
After subscribing, please check your inbox for an email explaining how to redeem your discount. You may book an appointment whilst waiting for the email. If you do not receive the email, please check your spam folder.
The Four Principles of Osteopathy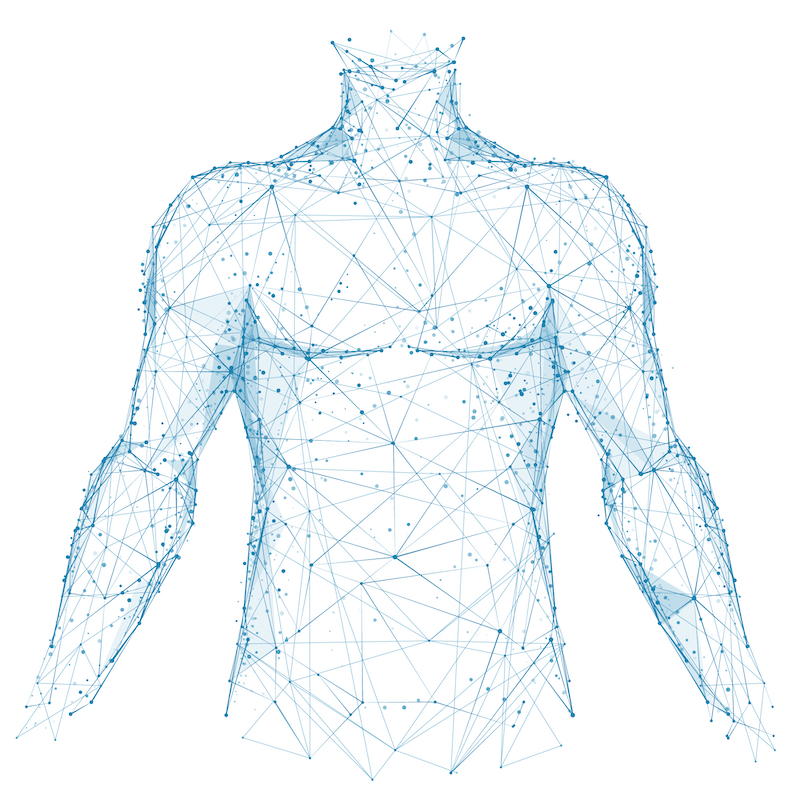 The four main principles of osteopathy, created by its founder Dr. Andrew Taylor Still at the end of the 19th century, form the basis of osteopathic thinking and influence osteopathic treatment plans.
The Four Principles of Osteopathy are:
1) The body is a unit
The body is considered as a whole. Each part affects each and every other part and the whole is greater than simply the sum of its parts.
2) Structure governs function
If the structure of the body is compromised (for example through injury, overuse, strain, etc.), then it is very likely to have an adverse affect on its function (for example manifesting as pain, stiffness, instability, etc.).
3) The body is its own 'Medicine Chest'
Every person has their own built in healing mechanisms, which can be stimulated and supported by removing restrictive barriers. Once the barriers are removed, the body is usually able to resolve all but the most serious conditions.
4) The 'Rule of the Artery' is supreme
For healing to occur there needs to be a good enough blood supply to provide the troubled area
Holistic Approach & COVID Safe
When I arrived for my first appointment since the clinic reopened, Robin greeted me wearing full PPE, and offered hand sanitiser to me. I could tell that the treatment room was clean and all precautionary measures had been taken to ensure his patients felt completely comfortable. Robin takes an holistic approach to treatment, not just treating the symptoms, but also locating the cause and advising how to manage and prevent further injury. Upon departure I was offered hand sanitiser again, and was walked to the door. I highly recommend Body BackUp Maida Vale – for being COVID friendly and for their approach to treatment.
Upper Shoulder Discomfort
For a number of years I suffered discomfort in my upper shoulder area and down my left arm. I had tried a number of different treatments ranging from Chiropractors to Back Pain Relief Clinics – all in vain, the pain continued. Eventually, Robin Lansman was recommended to me and I came to Body Back-Up for treatment. If only I had done this two years earlier! Thank you Body Back-Up.
Treating the root cause rather than the symptom
I have visited Robin Lansman and his team for several years after suffering since my late teens with lower back problems. Robin quickly pointed out other areas that could bring on the problems and in actual fact, all the other treatments I had gone through in the past were treating the symptoms rather than the root cause. With a bit of work, and following the exercises, I have reduced my pain to minimal levels, know when things are getting out of balance again and, importantly, know how I can help myself to stop the pain from spiralling out of control.
I cannot recommend Body Back-Up highly enough and have sent several members of my family to Robin so that they can also benefit from his expertise and knowledge.
Thoracic Outlet Syndrome Management
I started coming to see Robin Lansman two and a half years ago. I have come to see him for numerous injuries, one was a shoulder and back injury, one was to do with my neck on the left hand side. Every year he has helped me lots, shown me how to do stretching exercises and where to put the heat pack on my back or on my neck, as needed. I have numerous friends who have had back injuries and have been happy to suggest Robin Lansman, and his service is really good.
Locked Back
Robin Lansman was recommended to me by a skiing friend of mine who was watching me struggling with a Locked Back in Klosters. I had been to a sports doctor who, fancy on paper, prodded me, but didn't actually tell me what to do.
Anyway, I pitched up at Maida Vale and 6 sessions later I am a lot better and my next skiing session was in a different league. Highly recommended!
I emailed Robin Lansman digital photographs of my desk at work and he has tweaked how I sit. Also my bike, which was rejected out of hand as being totally unsuitable such a good idea. As a result my back is miles better.
Body Backup really are very helpful and are highly recommended they will sort you out.
Sports Injury Treatment
I came to Body Back-Up many years ago as a result of sporting injuries and also injuries suffered in a road traffic accident.
At the time I was seeing Robin Lansman who I found to be absolutely superb, very quick, very friendly, very helpful.
His diagnosis was instant and spot-on and the treatment he administered at that time way, way, surpassed three months of Physiotherapy that I had previously for the same ailment , with no positive effect.
Robin has treated me many times since for a variety of sports injuries and other ailments and each and every time the results have been the same. Very quick results and amazingly helpful, not only that, but he has also helped me with the preventative side in so much as each time I am treated, he doesn't just treat the problem, he looks at the cause and advises me on how to prevent a recurrence.
I have also been treated by other people at Body Back-Up with the same results, so I had no qualms in recommending the practice, specifically Robin, to many people, all of whom speak most highly of him.