Back Pain Treatment in West Hampstead and Maidenhead
Our osteopath healthcare practitioners are back pain specialists and have many years of providing treatment to back pain sufferers at our West Hampstead and Maidenhead clinics. We are a leading osteopathic clinic run by Robin Lansman, a past president of the Institute of Osteopathy and regular guest on BBC TV and radio. As well as generalised back pain we also help with the treatment and management of other spinal conditions such as sciatica and scoliosis, and operate a sports injury clinic.
Self-treatment and managing your backache is important, and we can also give you professional advice on the best mattress, setting up your chair and general workplace health, including by video consultation. We can also offer expert advice on other things you may have considered to help relieve your back pain, such as heat pads, yoga and pilates, and give you individualised stretches and exercises to target the causes of your particular back pain.
At our London clinic we work closely with the medical staff at Doctor Today, allowing us preferential access to services such as blood tests and x-rays where necessary. All our osteopaths attend regular continuing professional development, ensuring everyone is up to date with the latest treatments and research.
Our Clinics in London and Maidenhead are easily accessible and making an appointment online is simple. We also offer online video consultations.
What Causes Back Pain?
Many people experience back pain at some point in their lives. This may be caused by poor posture or workstation setup, heavy lifting, a sports or other injury or a chronic condition such as sciatica or scoliosis. You may experience pain whilst sitting, walking, standing, or when lying down or at night. Many women also experience back pain during pregnancy.
Whilst most people with back pain experience lower back pain, it is not uncommon for people to also have problems in the side, upper or middle. You may have tried to ease your back pain with yoga, heat or massage, but find that the problem persists, or want advice on whether or how these are likely to help in your particular case.
We can help explore the reasons for your back pain and determine the root cause, and to make any necessary lifestyle changes to avoid the problem recurring. We will carry out a full examination and discuss what might be the root cause, such as wrong chair, wrong shoes, driving, standing for long periods or other postural problems that might be causing a misalignment and pain in your body.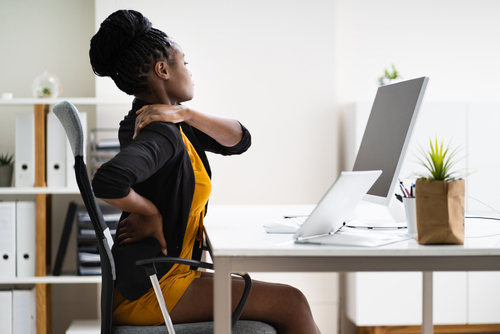 How Is Osteopathy Used to Treat Back Pain?
Osteopathy is a hands-on therapy that uses a variety of techniques including spinal manipulation and soft tissue work, such as massage and myofascial release. Many osteopaths also use dry needling. The aim is to improve strength, flexibility, and alignment of the spine and other parts of the musculoskeletal system. Osteopathy is a holistic treatment, meaning it looks at the functioning of the body as a whole rather than only looking at individual parts.
Osteopaths are experts in posture and in the correct alignment of the spine and pelvis. Many back pains are caused by problems elsewhere in the body and osteopaths are experts at identifying and diagnosing these problems. For example, you may be suffering back pain due to unsupportive shoes or from a poor workstation setup or driving position, or from something as simple as having a mattress or pillow that isn't right for your back. Osteopaths can help with all of these factors.
Osteopaths are Allied Health Professionals who also work in musculoskeletal departments of the NHS, and First Contact Practitioners, able to refer you to another service when osteopathy is not the most appropriate method of treatment.
You might also want to take a look at our first visit expectations to see what to expect on your first visit to an osteopath, the BUPA advice on Osteopathy for lower back pain, and advice on osteopathy for back pain from the Institute of Osteopathy.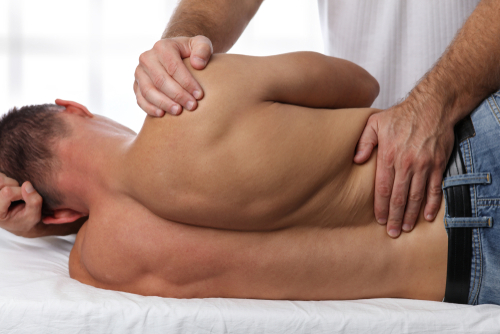 Our Specialist Treatment for Back Pain
We have clinics in West Hampstead and Maidenhead and our osteopaths have many years experience in treating back pain and related conditions. We are registered with the General Osteopathic Council, and offer treatment in accordance with NICE guidelines.
We pride ourselves on our 6-step treatment process and ensuring that you are listened-to and involved at every step of your treatment, that you understand the treatments you are being given, and are informed as to your progress and how long your recovery is likely to take. We also offer diagnostic appointments via online video consultations, offering a quick and easy way to obtain a professional diagnosis. You can read more about us on our about us page, and also read our testimonials.
Your lifestyle and comfort during your recovery from back pain is also important, and we will advise you on factors like how to sleep with your back pain, whether and when to take painkillers or use things like heat pads, whether activities like yoga and pilates can help your back pain, and the best mattress, chair and so on. We will also give you specialised exercises and stretches for your unique case.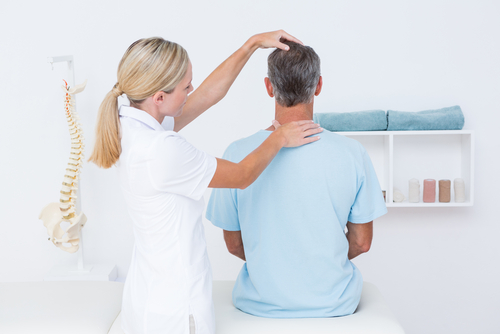 Book Now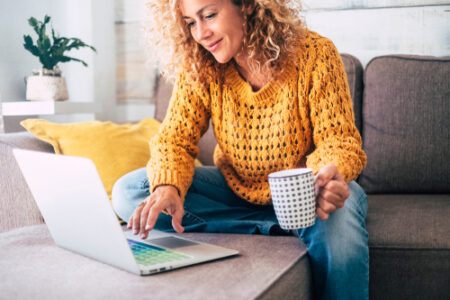 You can make an appointment quickly and easily using our online booking system for our London NW3 and Maidenhead clinics. It's simple to find an appointment that suits you and pay online, and you'll receive confirmation of your appointment by email. We also offer online video consultations.
Join Our Mailing List for
£10 Off Your First Appointment
Join our mailing list to receive our latest tips and advice on staying healthy throughout the year. Sign up now and you'll receive a £10 discount on your first appointment at Body Back-Up, that you can redeem immediately.
After subscribing, please check your inbox for an email explaining how to redeem your discount. You may book an appointment whilst waiting for the email. If you do not receive the email, please check your spam folder.
Back Pain Treatment in North London and Maidenhead
West Hampstead Clinic
020 8969 0247
Body Back-Up Healthcare
C/O Doctor Today
182 Finchley Road
West Hampstead
London NW3 6BP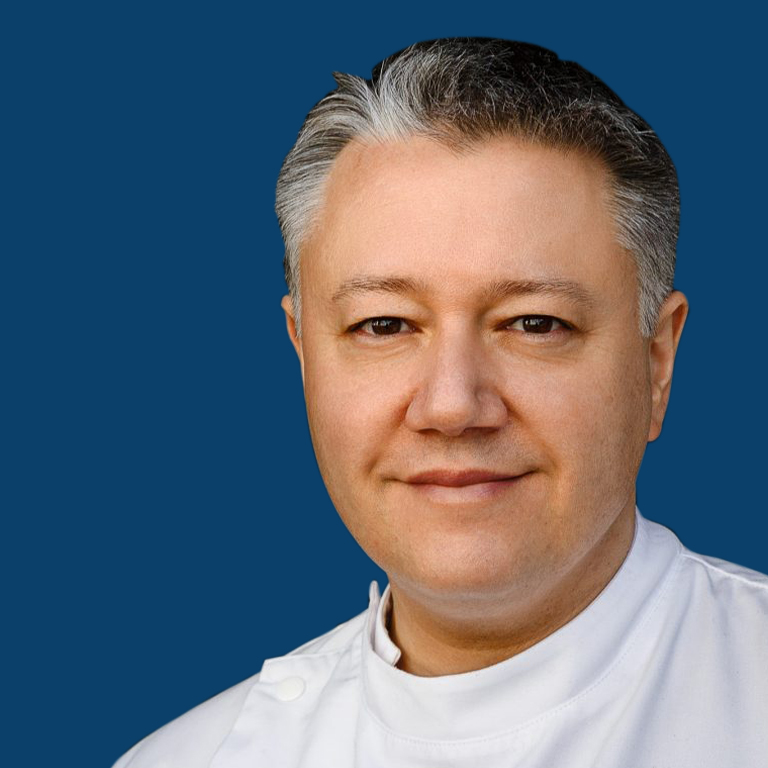 Treating the root cause rather than the symptom
I have visited Robin Lansman and his team for several years after suffering since my late teens with lower back problems. Robin quickly pointed out other areas that could bring on the problems and in actual fact, all the other treatments I had gone through in the past were treating the symptoms rather than the root cause. With a bit of work, and following the exercises, I have reduced my pain to minimal levels, know when things are getting out of balance again and, importantly, know how I can help myself to stop the pain from spiralling out of control.
I cannot recommend Body Back-Up highly enough and have sent several members of my family to Robin so that they can also benefit from his expertise and knowledge.
Locked Back
Robin Lansman was recommended to me by a skiing friend of mine who was watching me struggling with a Locked Back in Klosters. I had been to a sports doctor who, fancy on paper, prodded me, but didn't actually tell me what to do.
Anyway, I pitched up at Maida Vale and 6 sessions later I am a lot better and my next skiing session was in a different league. Highly recommended!
I emailed Robin Lansman digital photographs of my desk at work and he has tweaked how I sit. Also my bike, which was rejected out of hand as being totally unsuitable such a good idea. As a result my back is miles better.
Body Backup really are very helpful and are highly recommended they will sort you out.
Sports Injury Care
Thank you so much for all your advice and the work you did on my knee and back before the Rome half marathon on Sunday. I completed the race without stopping to walk in 1:54:57, a time I would have been aiming for if I had not been injured, and had the month before the race to train! I really think you helped me achieve this and I am thrilled. Thank you so much.
Spinal Damage – Slipped Vertebrae
Had a long journey so far, with an injury from 2004. Spinal damage – slipped vertebrae (spondy) and torn hip ligament. Had an operation (after 3 years of chiropractic, physio and personal trainer), screws and spacer for my spine. My recovery has been progressing slowly since 2007, but grew frustrated more recently that I still cannot sit, stand or walk comfortably, let alone run.
After 3 sessions with Robin, and maintaining a regular daily schedule of the simple but effective exercises he gave me, my hip pain has greatly reduced, and I am now able to sit, stand, walk and even run comfortably.
I cannot believe the difference these three sessions have made to my mobility and comfort levels. I have known for some time that I needed to retrain muscles to support correct joint movement, but hadn't found anyone who could help me to achieve this efficiently. Until now. So Happy.
Long Term Back Pain Resolved
I have suffered with back pain for 20 years and seen Consultants, Physio's & Doctors and none of the advice or treatments helped. Pain relief worked but only to mask the underlying issue. I have probably spent "Thousand of pounds" on medication, private appointments, orthopaedic devices and time off work. AFTER just ONE £45 session my back felt like a "million dollars". PROPER advice and diagnosis has helped along with my own research. I was not "Power Sold" further treatments, but will be making another appointment next month.
Treatment is a two way responsibility and I am so glad I had finally found a healthcare professional in Karen Phillips, who understood and diagnosed me immediately. Am still waiting for the good effects to wear off! Great nights sleep, drive into work good. Posture issue also identified. The rest is up to me now to maintain and exercise. MANY MANY THANKS I now no longer live in pain or FEAR of back spasm's.
Improving Mobility
I was recommended to come to Body Back-Up by my GP. The difference it has made in my life has been tremendous! I have had about six treatments now and whereas I could barely get in or out of the car or stand for any great length of time I now find that my life has changed and I have my fitness back. I have got my life back and my mobility is just so much better now that it was when I first came here to see Robin Lansman. I have got my life back and am able to do all the things I couldn't do before and in fact have probably never been able to. Thank you!