Our healthcare practitioners have many years' experience treating patients in their own home with osteopathy. We offer both online video telehealth assessments with prescribed exercises as well as hands on treatment to help you improve your mobility and quality of life and reduce pain and stiffness.
Whether you are finding it difficult to sleep comfortably, moving around the house is proving difficult or working from home has caused you pain and stiffness – we can help you get your body back to health.
Our osteopaths can work with you on home exercise and recovery and get you back to activity or improve your performance for sports and exercise. We can advise on home seating and sleeping support to make sure you are set up well to optimize your rest and comfort.
We can then plan your treatment and care based on a more detailed lifestyle 'inside track' and get the results you need to work rest and play better.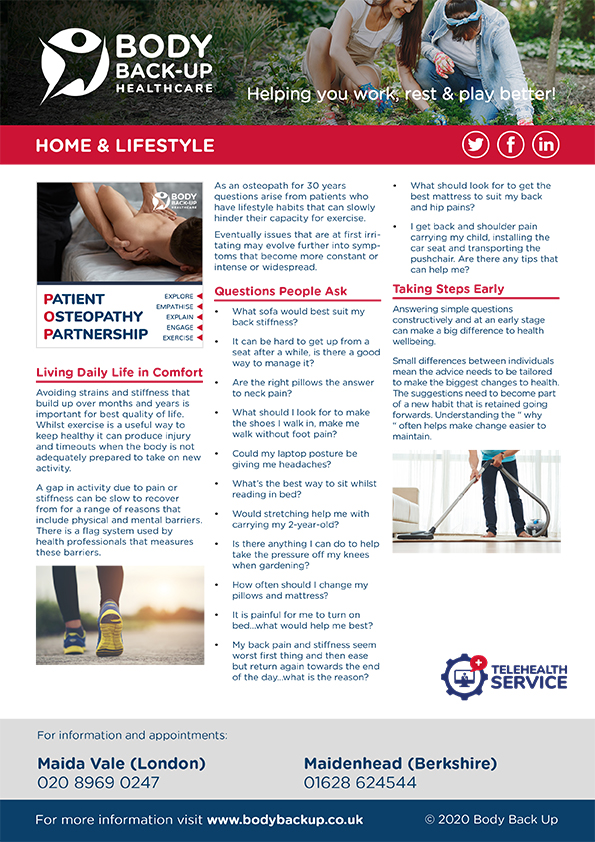 [download_after_email id="1012″]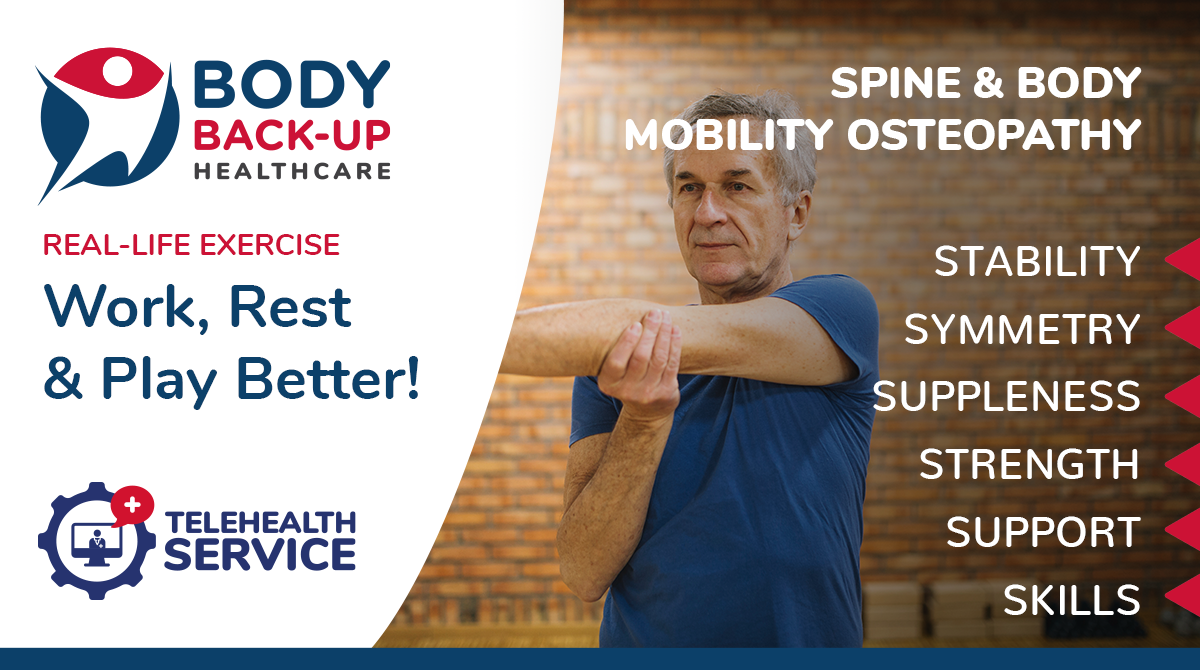 Why opt for a Home Visit?
Not only are home visits convenient for you, assessing you within your home gives us a much better understanding of the stresses and strains you are facing on a regular basis. By observing you around your home during a visit or video virtual visit , we can assess the key home factors which could be playing a part in your wider health story and advise on specific appropriate action.
How we treat with Home Visits
Treatment at home is very similar to treatment within our practice. We are able to assess you fully and implement any appropriate treatment . The benefit of being in your home is the reduced effort involved for our patients as well as giving us the ability to assess your case within your context.
Our Osteopaths are skilled in distinguishing the root causes of your pain and discomfort at home. We treat each individual case with care and respect and offer only the very best healthcare as a solution. Having a carer or family member present allows any advice or self care to be taken on board to help make the best use of the visit.