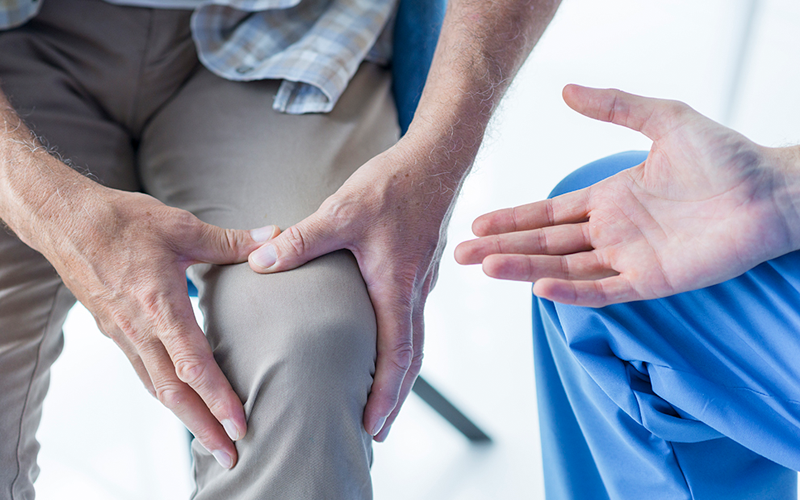 Hip & Knee Joint Stiffness & Pain
We support Pre-habilitation –  the new way forward to enhance outcomes
Older people may notice the spread of stiffness more quickly than younger or more active individuals.
However people who have very sedentary jobs or spend many hours driving can also suffer greater problems than people with more active jobs.
Stiffness certainly can make you feel older than you are. Pain is often put down simply to "wear and tear" when it may be due to the build-up of deep muscular stiffness
Pre & Post Osteopathic Operative Care at Body Back-Up
The decision of when or to have joint replacement surgery is always a difficult one.  It normally is balanced between how much pain and disability an individual can stand and how it affects their quality of life, such as their ability to work, play sports or gardening.
Before your Surgery
Many people may find that conservative treatments can help alleviate some of their symptoms and disability and help them to a point they are able to make the best decision for them, with their Surgeon as to when the joint replacement timing is best.
Increased disability and stiffness can accelerate in the deterioration of the joint itself.  Not being able to exercise has adverse effects on general health such as digestion and circulation.  Keeping mobile is key, and this is where Osteopathic treatment, advice and exercises might be most appropriate.
The "affected" style of walking – due to pain, produces a large amount of muscle contracture and this in itself is painful.
Treatment and exercises to release the muscles supporting the Hip and Knee joints can provide more power, less fatigue, more flexibility and function.
After your Surgery
Once surgery has occurred there will be a time of rehabilitation.  Depending on healing progress. Often patients have considerable limitation in mobility and pain persists, even though the swelling within the joint is no longer the issue.
Because of the extended period suffering before surgery, the sudden change to the "new joint" can cause the body to react with increased stiffness and dysfunction.
We would expect to see patients on 3-4 occasions once healing has occurred (six weeks after surgery) and then on a weekly basis with exercises and self-help advice between sessions.
Pre-surgery cases we would aim to see on 2 or 3 occasions in the initial stage and then once every 4-8 weeks to help alleviate symptoms and some dysfunction.
Your Treatment Options – Hands On Care
We aim to introduce Functional Active Release treatment to muscles that act over and around the joint.  We would assess how well Ankle and Hip function are integrating. In the case of the Hip joint replacement improving Low Back and Knee function is also key.