Our Home Visit Osteopathy Service allows you the benefits of Body Back-Up treatment in the comfort of your own home. Available Monday and Friday in Temple Fortune, Hampstead Garden Suburb, East Finchley and Finchley, N3 N12 N2 NW11.
Our Pharmacist Health Coach is available for ONLINE consultations too. Please see booking details below.
Our healthcare practitioners have many years' experience treating patients in their own home with osteopathy. We offer both online video telehealth assessments with prescribed exercises as well as hands on treatment to help you improve your mobility and quality of life and reduce pain and stiffness.
Whether you are finding it difficult to sleep comfortably, moving around the house is proving difficult or working from home has caused you pain and stiffness – we can help you get your body back to health.
Our osteopaths can work with you on home exercise and recovery and get you back to activity or improve your performance for sports and exercise. We can advise on home seating and sleeping support to make sure you are set up well to optimize your rest and comfort.
We can then plan your treatment and care based on a more detailed lifestyle 'inside track' and get the results you need to work rest and play better.
Home Visit Osteopathy First Appointment: £135
Online Video Pharmacist Health Coaching and Osteopath Diagnostic Consultation: £75 – £95

£20 off your home visit appointment when you book an online video consultation as an assessment prior to your home visit
Body Back-Up principal Robin Lansman appears often on BBC news and radio as an expert on musculoskeletal health.
In this recent news segment featuring Robin's patient Eithne, a long-distance runner, Robin speaks to BBC correspondent Tom Edwards about the move back to commuting after two years of lockdowns, the effect on people's bodies and how to stay safe and healthy.
Karen Neil is a Pharmacist trainer MINDFULNESS Health coach using the latest research to guide you to better Health (ONLINE)
Practitioners available for Home Visits or Online Video Consultations
Request an N3 Area Home Visit (Mondays & Fridays)
Book a Finchley Road In-Clinic Appointment (Tuesdays & Thursdays) or Online Video Consultation
Book Now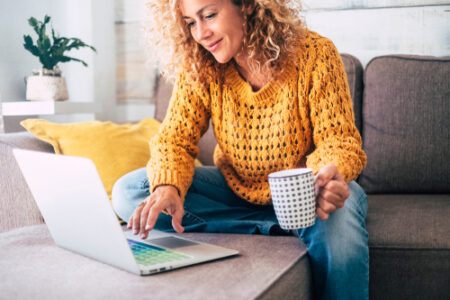 You can make an appointment quickly and easily using our online booking system for our London NW3 and Maidenhead clinics. It's simple to find an appointment that suits you and pay online, and you'll receive confirmation of your appointment by email. We also offer online video consultations.
Join Our Mailing List for
£10 Off Your First Appointment
Join our mailing list to receive our latest tips and advice on staying healthy throughout the year. Sign up now and you'll receive a £10 discount on your first appointment at Body Back-Up, that you can redeem immediately.
After subscribing, please check your inbox for an email explaining how to redeem your discount. You may book an appointment whilst waiting for the email. If you do not receive the email, please check your spam folder.